The Witcher Remake Dikonfirmasikan Menjadi Open-World RPG
CD Projekt Red telah mengkonfirmasi bahwa The Witcher Remake akan mengusung genre open-world RPG.
Pernyataan tersebut dikemukakan oleh CDPR pada saat mengumumkan laporan finansial kuartal ketiga mereka beberapa hari lalu. Sebelumnya, CDPR sudah mengumumkan bahwa mereka akan me-remake ulang The Witcher original bersama dengan para developer veteran dari Witcher series.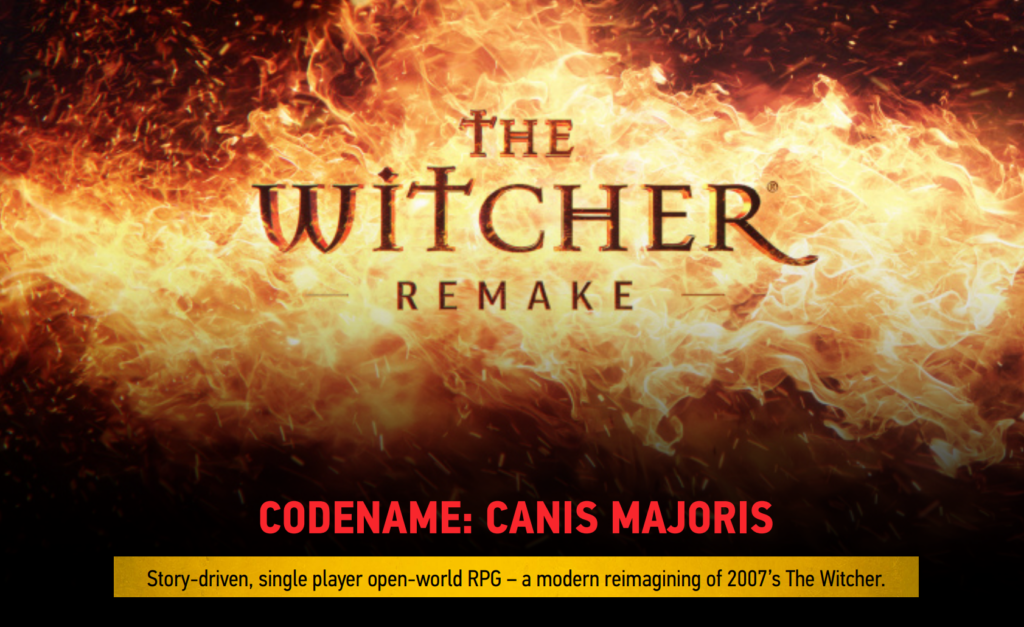 Pada awalnya, mereka hanya merilis sebuah pernyataan bahwa mereka sedang mengerjakan remake dari game original tersebut tanpa menyertakan informasi apapun tentang "open-world". Beberapa komunitas game hanya bisa berspekulasi apakah game ini hanya menyerupai versi 2007 saja atau akan seperti The Witcher 3.
The Witcher awalnya dirilis pada tahun 2007 sebagai adaptasi dari novel yang ditulis oleh Andrzej Sapkowski dan menceritakan kelanjutan dari cerita di novel tersebut. Seri tersebut sudah menerbitkan 3 sequel dan beberapa spinoff game seperti Thronebreaker dan Gwent. Tidak ketinggalan juga dengan series adaptasi Netflix mereka yang dibintangi oleh Henry Cavill.
Selain itu, ada hal lainnya yang menarik perhatian dari laporan tersebut. Terlihat net profit yang didapatkan oleh CDPR pada kuartal ketiga tahun ini meningkat sebesar 500% dibandingkan tahun lalu. Cyberpunk: Edgerunners diduga kuat sebagai faktor terbesar yang mempengaruhi peningkatan tersebut.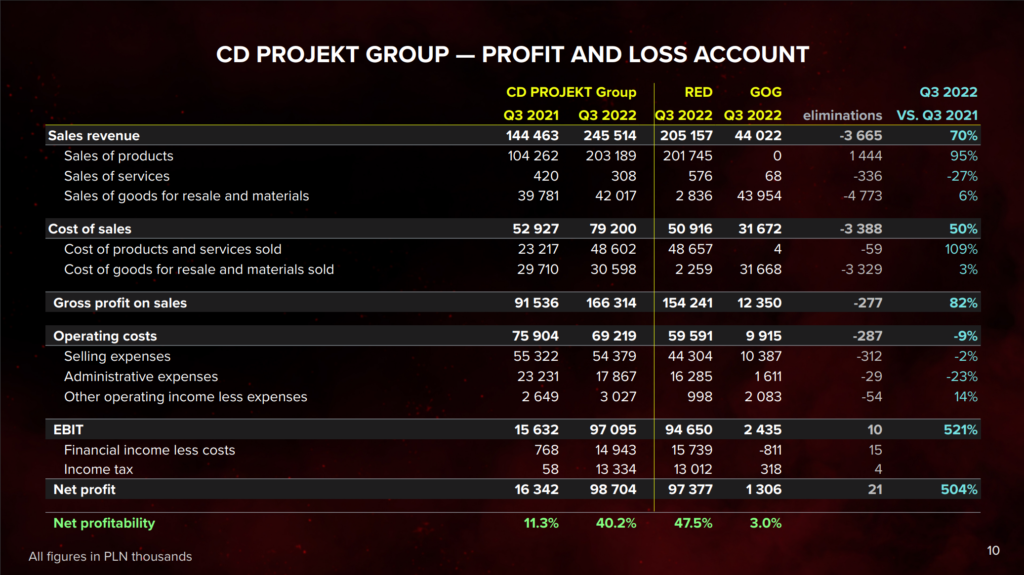 Hingga saat ini, CDPR memiliki beberapa proyek lain yang sedang mereka kerjakan. Proyek-proyek tersebut menyangkut beberapa IP besar mereka seperti The Witcher, Cyberpunk, dan 1 IP baru yang sedang mereka kembangkan.