Pre-order Dead Space Remake Membuat Gamers Bingung
Gamers yang sudah melakukan pre-order Dead Space Remake pastinya akan mendapatkan Dead Space 2 secara gratis. Namun penawaran tersebut membuat beberapa komunitas game bingung atas masa depan IP yang satu ini.
Pada bulan lalu EA mengumumkan akan membagi-bagikan Dead Space 2 secara gratis untuk setiap gamers yang sudah melakukan pre-order game ini. Menariknya, penawaran tersebut hanya berlaku untuk pengguna Steam saja.
Penawaran tersebut tidak tersedia pada platform lainnya seperti Microsoft Store. Bahkan di EA App pun selaku app store ekslusif milik EA juga tidak memberikan penawaran tersebut.
Pusatgames sendiri berspekulasi bahwa keputusan tersebut diambil oleh EA karena Dead Space 2 hanya tersedia pada app store old-gen saja. Sementara versi remakenya sendiri juga tidak tersedia untuk konsol old-gen. Sehingga penawaran tersebut tidak memungkinkan untuk platform masa kini seperti PSN dan Xbox Store.
Untuk EA App sendiri Pusatgames tidak bisa banyak berspekulasi karena platform tersebut merupakan transisi dari Origin. Baik Dead Space 2 dan Remake nya sendiri juga tersedia pada EA App.
Back to the Topic
Dead Space merupakan sebuah seri game yang dirilis pertama kali pada tahun 2011. Banyak fans yang menunggu kelanjutan dari seri tersebut dan berharap agar mereka juga mengadaptasikan serial novel Dead Space ke dalam game selanjutnya. Kedatangan versi remake ini tentunya disambut baik oleh fans veteran dan juga gamers baru.
Dengan ada nya promosi ini, cukup masuk akal bila EA memberikan DS 2 dengan cuma-cuma. Karena DS 2 merupakan sekuel dari versi remake tersebut, sehingga gamers baru dapat mengikuti cerita seri ini dan diharapkan dapat membangkitkan demand untuk seri Dead Space.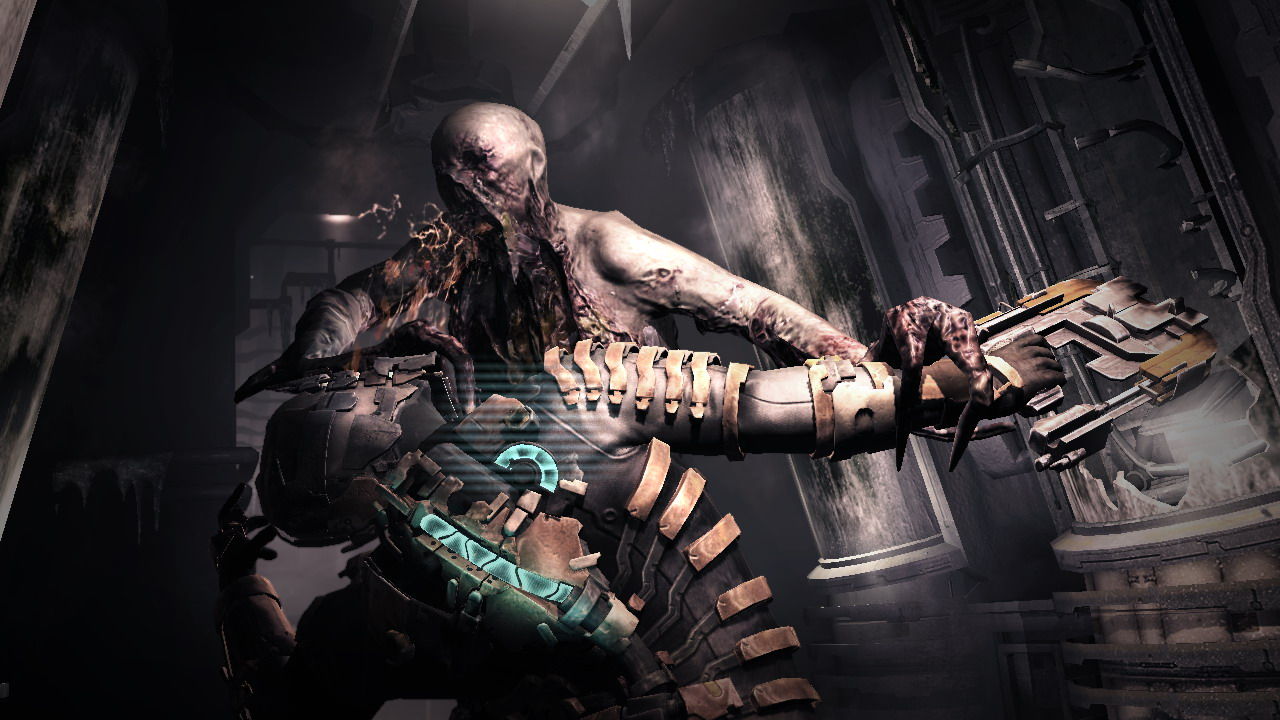 Beberapa komunitas gamers mulai membicarakan tentang bagaimana EA mengembangkan seri tersebut kedepannya. Banyak dari mereka yang berharap EA dapat melanjutkan sekuel untuk seri ini. Namun ada juga yang mengatakan bahwa EA berencana untuk me-remake DS 2, melihat dari penawaran pre-order tersebut.
Salah satu komentar pada Subreddit Dead Space berpendapat bahwa EA sedang melakukan testing product untuk melihat apakah seri tersebut akan sukses kedepannya setelah memberikan promosi tersebut.

Remake untuk Dead Space 2 dan 3 sendiri masih belum dibicarakan oleh EA. Namun jika perilisan game ini sukses, tidak menutup kemungkinan bagi mereka untuk mengerjakan project tersebut.
Bagi kalian yang ingin melakukan pre-order Dead Space Remake, kalian bisa mendapatkan game tersebut pada platform PSN, Microsoft Store, Epic Games Store, Steam, dan EA App. Kalian juga bisa memesan Collector's Edition pada Limited Run.
Dead Space Remake akan dirilis pada 27 January 2023 untuk PS5, Xbox Series, dan PC.