John Wick Berpotensi Mendapatkan Game Level AAA
CEO Lionsgate mengatakan bahwa John Wick memiliki potensi untuk mendapatkan rilis game dengan level development AAA.
Statement tersebut bukanlah sebuah cuapan spontan belaka yang dibuat oleh Jon Feltheimer. Dikutip dari Earning Calls Q2 2022 yang dirilis oleh Lionsgate, pihak eksekutif sedang membicarakan tentang mengembangan franchise tersebut dan bagaimana mempertahankan popularitasnya.
Jon sendiri me-mention tentang game AAA tersebut. Ia mengatakan bahwa dirinya masih belum bisa berbicara banyak tentang game tersebut. Namun ia yakin bila mereka bisa mengambil inspirasi untuk game AAA dari IP tersebut. Sampai saat ini dia masih mengumpulkan beberapa proposal yang diterima dari tim nya mengenai game itu dan berantusias untuk mengembangkannya.
And in terms of John Wick AAA, I don't want to get ahead of myself here, but I would say we believe that there is a big AAA game to be made out of John Wick. We have been fielding proposals. We certainly are interested in moving that forward, but I don't want to say any more about that at this time.
Hingga saat ini, IP tersebut sudah memiliki satu game yang sudah dirilis sebelumnya dengan nama John Wick Hex. Game tersebut mendapatkan review yang cukup baik, namun banyak yang berpendapat bahwa game tersebut terlalu cepat pace nya.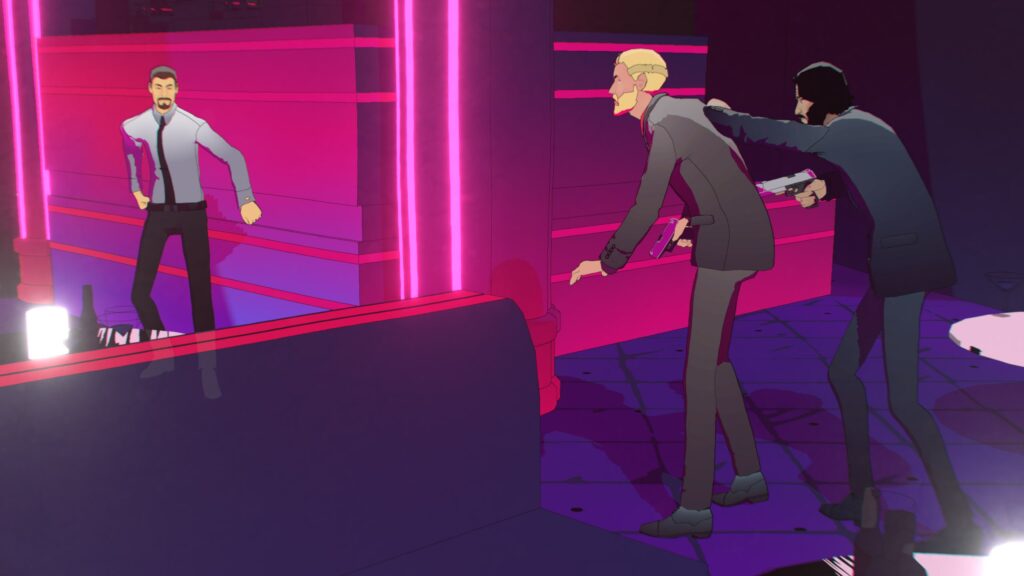 Sementara itu, spin-off tv series "contiental" masih dalam tahap pembuatan dan direncanakan akan rilis pada 2023 mendatang pada Amazon Prime.